NDT diversification demonstrates NRL's survive and thrive approach
Colleagues at NRL's Non-Destructive Testing (NDT) business, part of the NRL Group, are delighted to have been featured in this years' Energy Industries Council's (EIC) Survive and Thrive report.
Each year the EIC invites its 700+ members to tell them how they have shaped and grown their businesses to secure long-term success. Looking for shining examples of innovation, diversification, and strategic growth across the energy supply chain.
For the 2021 report, 61 members were individually interviewed by the EIC's CEO Stuart Broadley to earn their spot as a thriving company.
Thriving through service diversification
NRL's NDT business was identified as one of the EIC's success stories following significant investment to diversify into Ultrasonic qualification and inspection. In early 2020 the team recognised the need to develop alternative services beyond their traditional radiography approach – taking the bold decision to invest significantly in new people and equipment to establish an Ultrasonics specialism. Helping to bring an innovative new method for safe testing to the nuclear new build sector.
This investment included setting up a new office in Bristol to support new clients working on the Hinkley Point C project. With the newly formed team bringing with them decades of Ultrasonic expertise, the new business division was able to quickly establish their knowledge and expertise. This industry experience has also provided the foundations to ensure the business is able to support emerging markets such as the development of small modular reactor (SMR) technology.
Supporting a greener future
A wider theme evident across this year's report was how companies are approaching the energy transition. As the world looks towards cleaner and greener energy, 30% of organisations featured in the report are already making some progress into the energy transition space. Businesses across the NRL Group are similarly working with clients to understand their future energy transition strategies and aligning themselves with the right solutions to ensure the services and skills needed to bring these plans to life are available.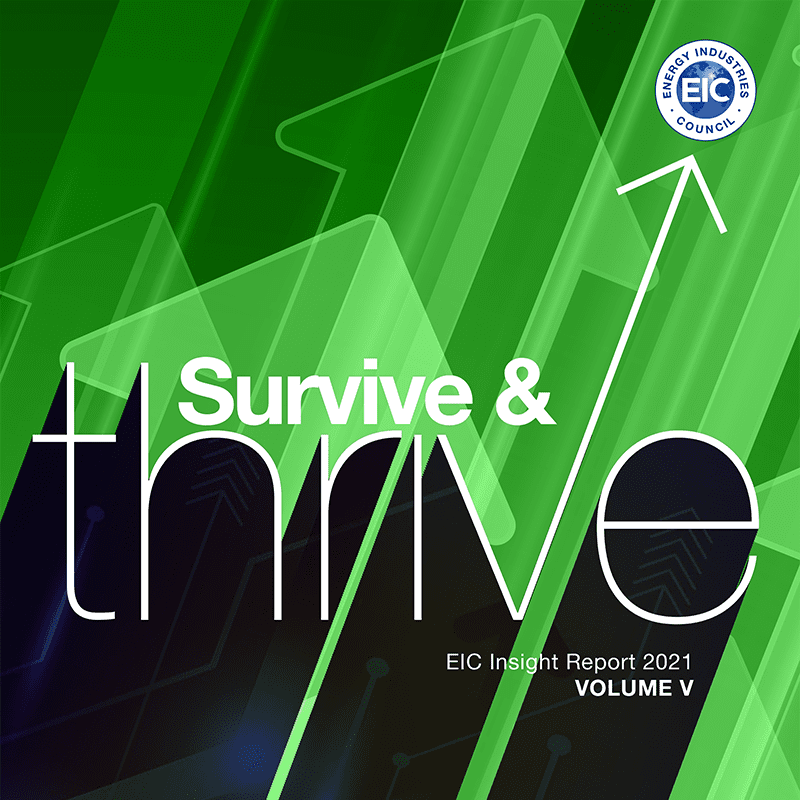 EIC Survive and Thrive
To find out more about our move into Ultrasonics and read the full EIC report, head over to our NDT website.
OGV Leaders in Energy
Following on from the EIC's report, NRL Group CEO David Redmayne took part in the Leaders in Energy OGV podcast series. In the episode, he joined other EIC members to discuss why diversification is the #1 growth strategy, and how some companies have managed to thrive in the current climate.