We're proud to say that we give our colleagues the support and opportunity to progress. From apprenticeships to management development, they tell you their NRL story so far.
Emma

Lowden, Regional Director, Sunderland
"In 2020 I celebrated my 20th year with NRL. It's a special milestone for me because it's one I never expected when I first came across NRL. I popped into their office whilst home from university to try and secure some temporary warehousing work with one of their clients, and they offered me a 3-week assignment covering their reception instead. I was hooked by the world of recruitment – I loved the fast pace and how every day was different.
When I graduated from university, I contacted the branch to see if there were any permanent roles – and following an interview I started as a Recruitment Clerk. Over the years I was given lots of opportunity to progress, including my previous role as Branch Manager which I commenced in 2006. Where I was responsible for working with the Director on the day-to-day and strategic management of our branch. Together we identified new markets to diversify our services into, introduced new services and branches and mentored the increasing number of colleagues we continue to recruit. So I was therefore delighted to be promoted to Regional Director for NRL's North East operations in 2023, overseeing multiple branches and teams.
Time has flown by – long service certainly has its advantages when you find a company that will invest in you and give you opportunities to develop. I feel lucky that NRL has grown so much over the years that my role continues to evolve. From developing my career in those early years, to supporting my changing home life needs, and encouraging me to complete my MBA – I've always felt NRL have given me the balance I need to succeed, whilst challenging me to grow."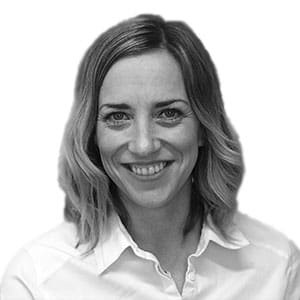 We're a
Living Wage

Employer

It is important to us that our colleagues receive a fair salary that is both representative of the value we associate with the work they deliver within our Group, and provides a liveable monthly amount to allow them to comfortably manage their home and family life.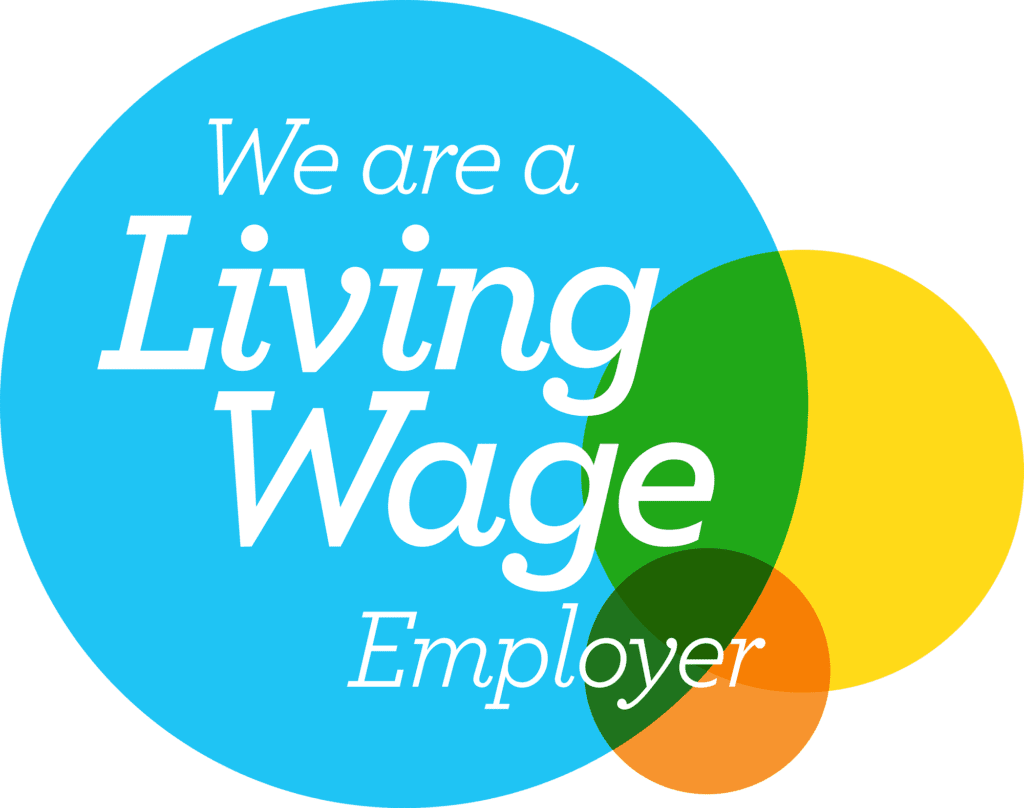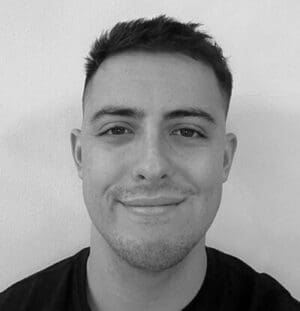 Alex

De Sousa, Trainee NDT Technician, Egremont
"After a business degree spent mostly learning through a computer screen because of Covid, I was eager for a hands-on experience where I could acquire practical skills. Having family members who've enjoyed NDT careers for decades, I was interested in personally exploring this field.
Joining an established NDT business like NRL without any prior experience was initially challenging but exciting. Managing the role and my responsibilities whilst trying to absorb and learn as much about the field was certainly a challenge, but as I've progressed and begun to understand more everything now feels like it has clicked and fallen into place. Observing our experienced teams of professionals at work has greatly accelerated my learning and deepened my understanding of the industry.
In my role, I ensure the NDT Technicians have the necessary resources for their work, maintain the workspace, and manage paperwork to ensure we meet regulatory compliance and deliver exceptional service to our clients.
Passing my Level 1 radiography course was a significant milestone, leading to increased responsibilities. Now, I'm undertaking the Level 2 course in Radiography, which I have been working towards since I started.
For those considering a career in NDT, I wholeheartedly recommend it. A career in NDT is rich in experience and opportunities for career progression and growth, both personally and professionally. If you strive for a challenging profession where no one day is the same, NDT is that career."
Jay

Smallwood, Compliance and Administration Consultant, Wigan
"I'd completed my first year at college when I realised that further education wasn't for me, so decided to look into apprenticeships with local companies. That way I could continue to learn and gain a qualification, whilst being in the workplace. So, when I secured the Level 2 Business Administration apprenticeship at NRL's Wigan branch I was completely new to recruitment and compliance.
I knew straight away that I preferred working in a business to being in college though and enjoyed being shown the various tasks I would need to ensure were kept up-to-date. There's a great deal of tracking and monitoring required to ensure records of our contractors' security vetting and certifications are kept updated, so this helped me advance my computer skills I was keen to progress.
Since completing the first apprenticeship, I've gone on to study Level 3 and Level 4 – and was delighted to be shortlisted in 2018 for Wigan and Leigh College's Professional Apprentice of the Year award.
As my skills and expertise progressed, I was promoted to a Compliance and Administration Assistant, and then in 2019 into my current Consultant role. Personal development is an important part of the apprenticeship framework, as well as within NRL, so I'm continuing to explore other opportunities to progress. I've been given more responsibility to manage tasks and implement improvements to make processes more efficient.
Working within a busy recruitment branch, there's always something important that needs completing as soon as possible. So, it's a great opportunity to work at pace, whilst learning to be extremely accurate and precise."
CONNECT ON LINKEDIN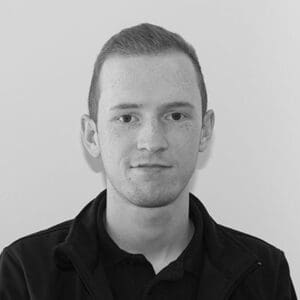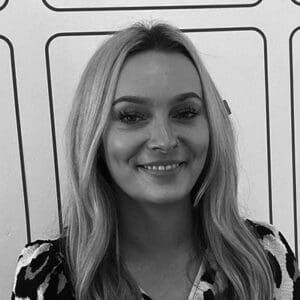 Georgia

Coates, Recruitment Consultant, Sunderland
"Although I never imagined myself in recruitment initially, the job description intrigued me, and I decided to apply. It turned out to be a great decision because I absolutely love my work as a Recruitment Consultant. Joining in a trainee position, the training programme provided by NRL has been invaluable, and I've really enjoyed applying what I've learnt to my everyday work. The support from my team and the wider business is exceptional, and our office feels like a close-knit family.
Making my first placement was incredibly rewarding, and I still get a buzz from complex or lengthy placements. Working in recruitment has made me more adaptable and improved my organisational skills significantly.
A typical day involves a morning meeting, recapping the previous day and planning ahead. The rest of the day varies, from reaching out to potential candidates to focusing on different roles and making client calls.
Seeing my confidence grow within the role has been a significant highlight. The most interesting aspect is the diverse range of people I get to meet, from clients to candidates, and the knowledge I've gained about upcoming projects and sectors.
It's a career filled with exciting challenges, rewarding placements, and the opportunity to connect with people from various backgrounds. If you're considering a career in recruitment, I encourage you to take the plunge and explore the possibilities."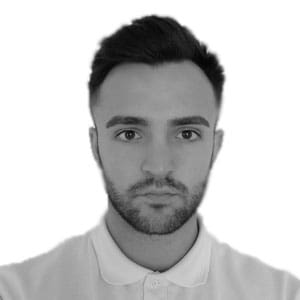 Rorie

Henderson, NDT Operations Manager, Egremont
"I started my career with the NRL Group in 2013, when I was looking for a new role after completing an IT apprenticeship. Originally applying to work within the Recruitment team, my CV was passed to Phil who heads up NRL's Non-Destructive Testing (NDT) business. I was put forward as a candidate for a Technical Clerk role which they were looking to fill. My IT apprenticeship stood out, and Phil was happy to give me a chance – despite knowing nothing about NDT.
My role was to support the team to ensure all paperwork was accurately managed and organised, including working in their e-data management system. I was keen to utilise my IT knowledge, so looked for areas of improvement within the systems. I always received Phil's support to update current systems of work and create new systems to increase the production and performance of our management system.
As my capability and industry knowledge grew, I was promoted to Technical Assistant, and in recent years to Assistant Manager and Operations Manager.
Working at NRL I've found that you're always able to ask to be given more responsibility. With plenty of support from senior management to help you progress and gain new skills. This was certainly the case when I suggested an idea to develop a new mobile app, which could be used to enhance the way our NDT operatives work. I was given the time and support to develop the application, which has been well received within the business. Allowing instant sharing of safety briefings and client requirements.
For anyone looking to work for a company that will encourage you to develop and progress, then I'd certainly recommend NRL. I've already got lots of ideas for additional improvements and new skills I'd like to gain – and know I'll have the company's support.
CONNECT ON LINKEDIN
Daniel

Scott, Recruitment Consultant, Sunderland
"I chose the recruitment sector because it's a varied role with the opportunity to assist people on their career paths. Working at NRL has been great. I have learned about multiple industries through candidate interactions and site visits. With comprehensive guidance from the team and the opportunity to attend APSCo (Association of Professional Staffing Companies) courses.
The support from my team and the wider business has been outstanding. Everyone is always willing to help, creating a supportive and encouraging environment. Making my first placement was a rewarding experience, knowing that I helped someone secure a job.
My day-to-day responsibilities involve client meetings, business development calls, candidate and contact management, and sourcing candidates through various methods. The most interesting aspect of working in recruitment is the diverse range of jobs I get to work on. From warehouse operatives to specialized roles like building underwater cable machines, the unpredictability keeps me engaged. A career highlight for me has been successfully filling my first permanent vacancy.
I have developed a versatile skill set that will benefit me throughout my career and in terms of personal development, this role has been so rewarding, especially in building my confidence. If you're considering a career in recruitment, I encourage you to embrace the dynamic nature of the field and the rewarding feeling of helping individuals find their dream jobs."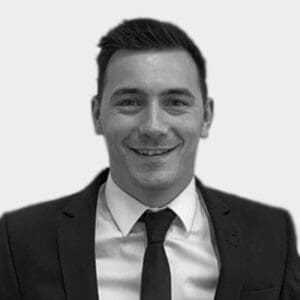 News and
Insights
Take a look at our latest news, industry insight and expert opinions from our team.