NRL Group tops North West business leader board
Technical engineering service provider the NRL Group have secured a place as one of the North West Top 500 businesses for another consecutive year.
The firmly established North West Business Insider report, originally launched in their very first magazine issue in January 1991, highlights the Top 100 businesses in the North West. Over the decades, as organisations across the North West continued to grow and launch, the list was subsequently extended to feature the leading 500 businesses to better represent today's Northern Powerhouse.
In its 30th year of publication, the listing continues to feature top North West businesses, including Kellogg's, Co-Op, Warburtons, Home Bargains and TalkTalk. NRL's appointment to the top 500 report dates back almost a decade, securing position 222 in this year's list.
Discussing the North West Top 500 listing, NRL's CFO Ben Humpage said,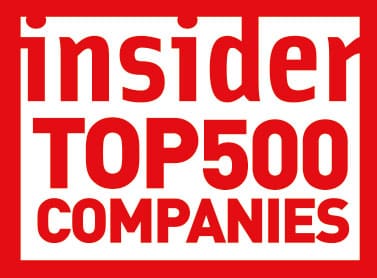 We're extremely proud to see our specialist technical engineering services ranked next to national household names. Operating in a niche area, it's a real testament to the expertise our people have developed.

Ben Humpage, CFO, NRL Group
NRL's Recruitment business celebrates continued success
The Top 500 business listing isn't the only accolade the Group is celebrating. Specialists in NRL's Recruitment business were recently rewarded with a spot on the Staffing Industry Analysts' Top 50 largest staffing firms in the UK listing for another year. It follows extensive research across the industry to analyse the financial performance of recruitment organisations.