Expertise at 40: Four decades in business
As we reach our 40th anniversary in August, we'll be looking at our expertise at 40 in our latest blog series.
This month, we sat down with our Group Executive to find out more about how NRL has evolved over the last four decades – from our continued focus on culture and people, to our strategic acquisitions and energy sector growth.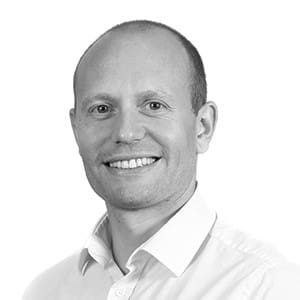 David Redmayne, Chief Executive Officer
Trying to condense forty years of progress off the back of countless individuals' endeavours is no easy task. There have been several pivotal moments over the decades, and seeing the business continue to evolve and diversify into new sectors and geographic markets is very satisfying. Being able to welcome new colleagues into the team through a combination of organic growth and strategic acquisitions has also helped shape the Group we are today.
I know my late father, our founder, was proudest of the culture that the business has; the entrepreneurial spirit and the genuine desire amongst our teams to support one and other to move the business and each other's careers forward. It's great to see that continue to be central to how we do things at NRL 40 years on. In return, our clients entrust us to deliver major projects and frameworks, such as essential maintenance work on Britain's rail infrastructure or resourcing project teams on huge energy-from-waste or offshore wind fabrication projects. There are so many proud moments.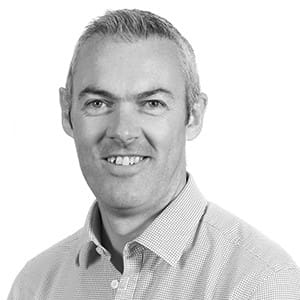 Ben Humpage, Chief Financial Officer
To thrive and grow, we must be willing to embrace change and continuously look outwards to understand markets where opportunities may exist that can add new value to our Group and our clients.
Our acquisitions are a great example of our determination to push the business forward rather than to stand still. Our teams have demonstrated for 40 years an ability to grow organically, but occasionally an acquisition can allow us to catapult that growth.
We are very proud of the strategic acquisitions we've made, all of which have widened our service capability and talent pool for future opportunities.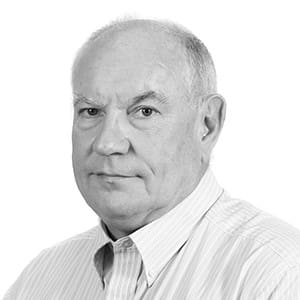 Hugh Redmayne, Vice Chairman
When the business started in 1983 it was an NDT business employing about 12 people mostly on nightshift. Our focus was entirely on providing a quality service to our client – we only had one! The development of the business in those early years may have been a little slower than it is today, but our ingenuity quickly helped us identify an opportunity to establish our Recruitment business, adding an additional service offering. Growth was not really considered until we opened offices in Washington (which has since moved to Sunderland to support expansion) and then Falkirk.
In the early days we certainly did not consider that our size and scale would grow to become the vast Group we are today.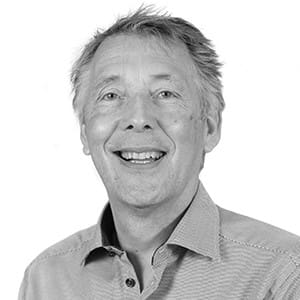 Donald Livingston, Non-Executive Director
The growth of our business to its current level would not have been possible without the expansion of both our branch network and our service offering.
What is particularly pleasing is the well-balanced mix of clients across our Recruitment branches and Contracting businesses, including the acquisitions we've made along the way. This is vital as it helps ensure we're a dynamic supply chain partner, and we're developing a full range of services to support our clients.
It's fantastic to see the Group is in such a good place as we pass the 40 years milestone.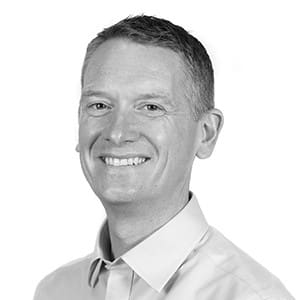 Greg Compton, Regional Director
It is great to see the impact that the business is having in playing its part in the transition to Net Zero, drawing on four decades supporting the energy sector. With our ability to respond quickly and decisively, and provide innovative solutions, we're able to support clients with their low carbon and renewable energy transition plans – which in turn provides so many great opportunities for our candidates.
We're also proud to see the business achieving the Carbon Neutral International Standard over the last few years. With a shared effort across our operations, driven by our Carbon Champions, we've reduced our carbon usage by 31.5% since 2020.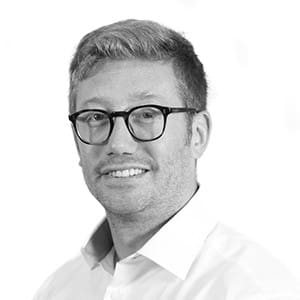 Daniel Redmayne, Regional Director
It is no secret that NRL is the business it is today due to the fantastic people we have. I can remember conversations with my late father and founder of NRL, Andrew, where he would explain the reason NRL is successful is because he recognises that there are people far better than himself at doing certain roles, and that by nurturing these individuals to reach their full potential, NRL has flourished into a strong company with its people at its core.
We take immense pride in the team and culture that has been created over the past 40 years and will continue to put them first. Ensuring that we are doing everything we can to provide them with the opportunities and platforms for them to thrive as individuals and within a team.
NRL at 40
If you'd like to find out more about NRL over the decades, including a look back on how our services have grown, you can visit our special 40th anniversary celebration page below.