NRL appoints Emma Lowden as North East Regional Director
Technical engineering recruiters NRL are delighted to have announced the appointment of Emma Lowden as Regional Director for the NRL Group's North East operations.
The move continues a career development path that spans two decades working within NRL's recruitment operations. Lowden first joined the business on a temporary basis, initially asking for warehouse work with a local client to earn money whilst home from university. The Branch Manager at the time felt she'd be more suited to the busy recruitment office, so put her to work covering reception for 3 weeks. Before heading back to university Lowden was hooked on recruitment and made NRL her first port of call when looking for a role after graduating. Fast forward 23 years, and she's now progressed into her Regional Director role, following years of leading the Sunderland team as Branch Manager.
The North East is a strategic growth area for the NRL Group, which includes a well-established branch in Sunderland and a fast-growing office in Teesside that, despite only officially opening its doors in early 2022 has already recruited a new colleague to meet the continued demand for services locally.
In February 2022, the NRL Group completed the acquisition of local Gosforth based CD Group, which Emma will also oversee. This includes UK technical recruitment and a growing recruitment operation in Norway, as well as a specialist business providing translation and interpreting services. All of which the NRL Group and Lowden have clear plans to develop in the coming years.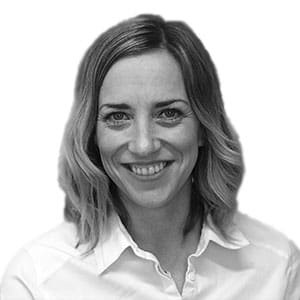 Commenting on the career progression, Emma Lowden said;
"I'm delighted to have been appointed Regional Director, as it's a testament to the hard work we put in as a team to drive business in our region. The North East is a powerhouse, which is leading the way in so many areas such as net zero and electric vehicles.

That's why I continue to have the same passion for recruitment as I did when I first learnt the ropes. We've built such valued partnerships with our clients that we're able to deliver real difference. From diversity strategies to bring new people into their industries, to working with them to identify transferrable skills to create workforces to build new green technologies. It's a privilege to be able to help drive skills and jobs in the region I love, and personally rewarding to work with our North East teams to help them develop their own careers thanks to our continued growth."
​NRL Group Chief Executive David Redmayne was delighted to sign off Emma's latest promotion;
"Over the past four decades the NRL Group has grown into a multi-million pound global organisation, developing new services and geographical territories as we continue to expand our business.

It's colleagues like Emma that allow us to do this, thanks to their dedication and ambition to deliver more for our clients and develop our capabilities in line with our company values of care and integrity.

I'm also pleased to have witnessed first-hand Emma's personal growth over the years, including the hard work that went into achieving her Masters distinction, and the way she is giving back through engaging with local university students considering their own careers and mentoring young women beginning to find their way in life. We're extremely proud to have Emma leading our North East operations, and look forward to seeing her progress in the coming years."