NRL promotes Brett Hawke to Rail Director
The NRL Group have appointed a new leader for their Rail contracting business, as Operations Manager Brett Hawke moves up the ranks to become Rail Director.
Based in NRL's Barnsley Rail hub, Hawke joined the contracting business in 2004 and has been a key member of the senior management team for several years having built up hands-on experience earlier in his career working trackside. Initially joining NRL as their new Grinding Supervisory Manager, Hawke has progressed through the business to oversee all rail maintenance operations, as well as back-office administration and compliance – drawing on his 22 years' experience in the rail industry.
The Rail contracting business is a key service capability within the NRL Group's portfolio of engineering businesses – which has extensively evolved since its establishment in 2001 to deliver Asset Inspection, Ultrasonic Testing, Non-Destructive Engineering, and Grinding services.
Under Hawke's direction NRL has also been able to welcome new talent into the Rail industry, through the personal mentoring of a number of young apprentices through the Government's apprenticeship levy scheme. Sharing his expertise to help others start a career in rail and supporting their college training with first-hand trackside experience. Passionate about supporting his local community, Hawke also plays an active role as Chairman of Barnsley FC Ladies, supporting the commercial and community engagement aspects of the grassroots sport.
Discussing his appointment to the Rail business board, NRL Group Chief Executive David Redmayne said;
"We're extremely fortunate to have Brett's support and experience helping to manage our rail maintenance contracting services over the past 18 years, and I'm very pleased to be able to support his appointment as our new Rail Director.
Brett's passion for the industry, as well as his local community, is a credit to him and something that we're proud to be able to support as he works tirelessly to help other people – whether that's pulling all the stops out to help a client or supporting local community activities.
Our Rail contracting business continues to be a valuable partner to the leading stakeholders in the industry, and we're looking forward to providing a platform for Brett to continue to develop this expertise in the coming years."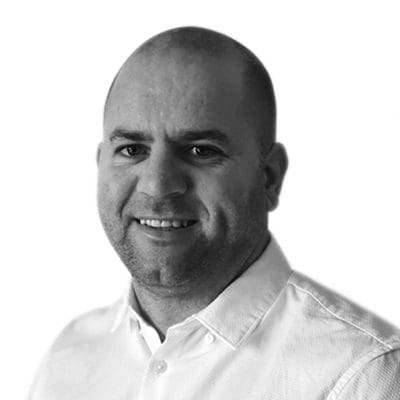 Commenting on his promotion, Brett Hawke added;
"We have a great team within NRL's Rail contracting business, many of whom have been with us for a considerable time, and together we've worked hard to gain a renowned reputation within the industry for delivering innovative solutions. Clients know they can rely on us to meet their challenges, and that safety will always be at the heart of how we operate.
It's this tenacity and passion that will help us continue to develop our expertise, and I'm delighted to have been appointed Rail Director to help pave the way."