Setting up operations in Ireland, in the middle of a global pandemic
Despite being at the height of a global pandemic, NRL's Recruitment business took on the enormous challenge of setting up operations in a new territory – initiating their strategy to move into Ireland.
There may only be a stretch of water between the UK and Ireland, but COVID-19 meant it wasn't going to be plain sailing.
Taking a leap of faith
In October 2020 the search began to find someone with the expertise to grow and lead the new recruitment business in Ireland business. It was new Divisional Manager Steven Garland who rose to that challenge. Resigning from his previous post and taking on the role despite only meeting members of NRL's leadership team once in person – as travel restrictions grounded everyone.
If ever there was an example of putting remote working into practice, it's working across countries to set up the legal and financial paperwork needed to ensure the Ireland business could operate compliantly – when most offices that needed to sign on dotted lines were closed.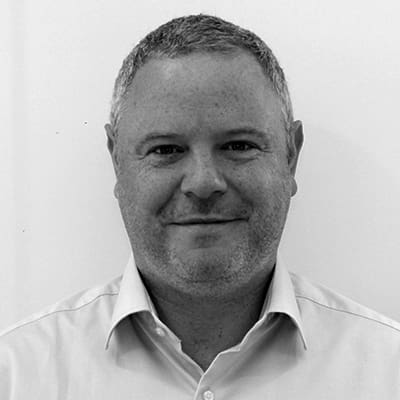 Navigating the restrictions
With NRL already supporting clients in Ireland from their UK locations for several years, a physical in-country presence was the missing piece in the puzzle. With local restrictions stopping the hunt from the perfect location however, video calling and working from home became the norm – like with many other businesses.
Built environment sectors such as residential housing and advanced facilities, primarily data centres and life science facilities, are the key focus for the business in Ireland. Whilst some projects were deemed essential and permitted to continue with construction, others weren't able to. Although this resulted in some temporary pauses in recruitment, disruptions were fairly short lived.
One positive impact identified as a result of the pandemic, is a desire for UK-based Irish nationals to return to home soil. Keen to be back with loved ones as the thriving housing and commercial construction sectors begin to open opportunities to relocate home. And whilst the practicalities of relocating during the ongoing restriction can throw up a few challenges, it's not impossible.
Building the foundations for success
6 months on, there's now light at the end of the tunnel. Operations have continued to perform as well as could be expected within the given restrictions, and projects are recommencing at pace. Video technology in place of physical meetings, also ensures those all-important relationships continue to be established. Meaning focus can return to the task of securing the right office location to begin to grow the team and business in the coming years.
Interested in reading more about the first 6 months in Ireland?
Head over to NRL's Recruitment website to read the full story.