It's important to us that when colleagues join our businesses, they're supported to reach their full potential. It's a commitment we make to everyone.
Creating your own career
path
What success looks like is different for everyone. Some people have a clear idea of where they see themselves progressing, whilst some have yet to find their own path.
To ensure individual growth and progress, we adopt a personalised approach to learning and development. Our line managers work with each team member to look at how they can provide support and assist them in acquiring new skills and expertise. We actively seek opportunities for progression and offer chances to take on additional responsibilities. This approach aims to align with, and support, their career plans. Over the years this has included colleagues transferring to different businesses within the NRL Group and moving branches to support their progression to management.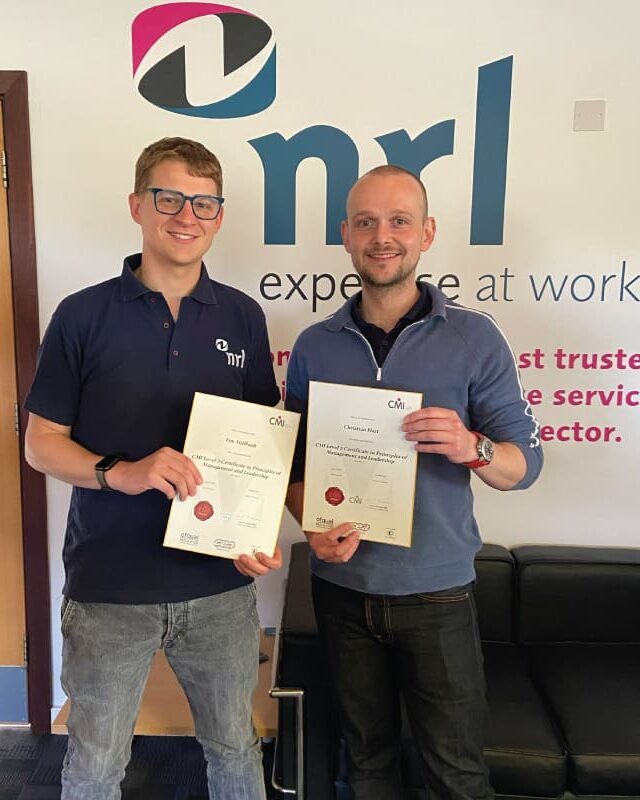 Investing

in industry recognised training
Our colleagues are always supporting each other to share their expertise and help those new to the Group upskill their knowledge. Our management team are also committed to investing in industry recognised training to support this learning.
This includes dedicated training programmes to support people working in our recruitment branches, with courses provided by the Association of Professional Staffing Companies (APSCo). As well as looking for tailored training to fit with the needs of our colleagues, we also provide opportunities for them to enrol with professional institutes like the Chartered Management Institute (CMI), Chartered Institute of Marketing (CIM) and technically focused qualifications within our contracting businesses. Moreover, we offer complementary training on important topics such as mental health, diversity and inclusion.
Whilst senior managers within our teams have been given the opportunity to undertake Masters degrees to refine their regional business strategies.
Identifying

apprenticeship

opportunities
Whenever we look to grow our teams, we're keen to consider how we can provide chances for people to join the industry who don't necessarily have the direct experience working within the sectors we support and services we provide.
This means welcoming applications from people with a wide range of experience levels, and looking at how we can utilise programmes such as apprenticeships to allow them to gain the expertise needed to excel in their new roles.
We've successfully used this approach to support a number of colleagues, across recruitment, compliance, operations, payroll and marketing – and are proud to see them continuing to progress in their careers with the NRL Group.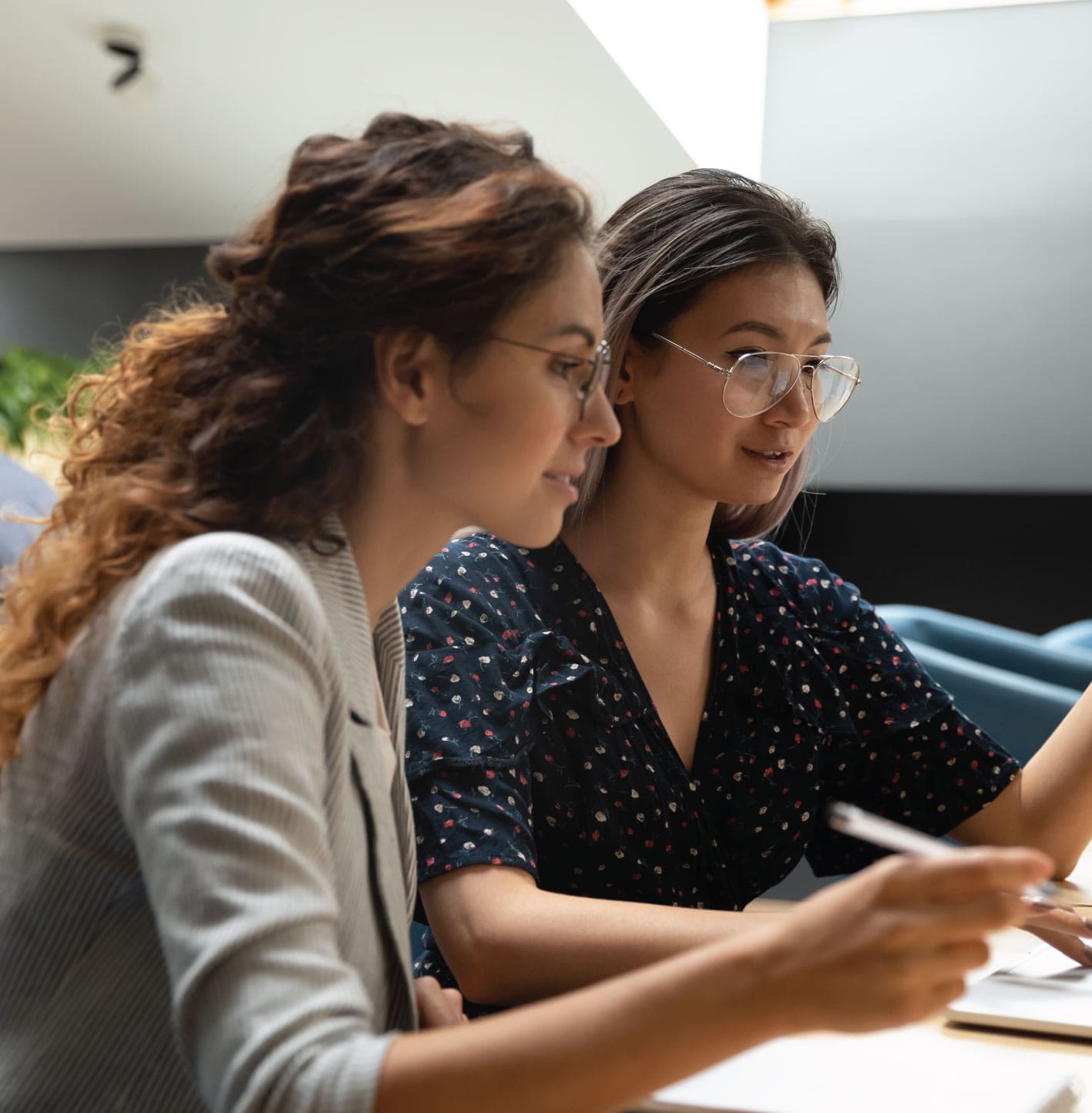 Personal
development

plans with real meaning

Each year colleagues are given the opportunity to create a personal development plan with their line manager, and the key for us is that these plans really are personalised. Whether that's supporting them to give them exposure to other areas of the business that interest them or identifying the right training courses and support material needed to help them develop a certain set of skills.

We use these as active documents, that are reviewed formally mid-year but also form part of their regular meetings with their line managers to ensure as a business we're doing everything we can to help our colleagues reach their goals. Encouraging people to treat these plans as a two-way document that they can contribute to as much as their line managers can, and empowering them to take charge of their own career progress.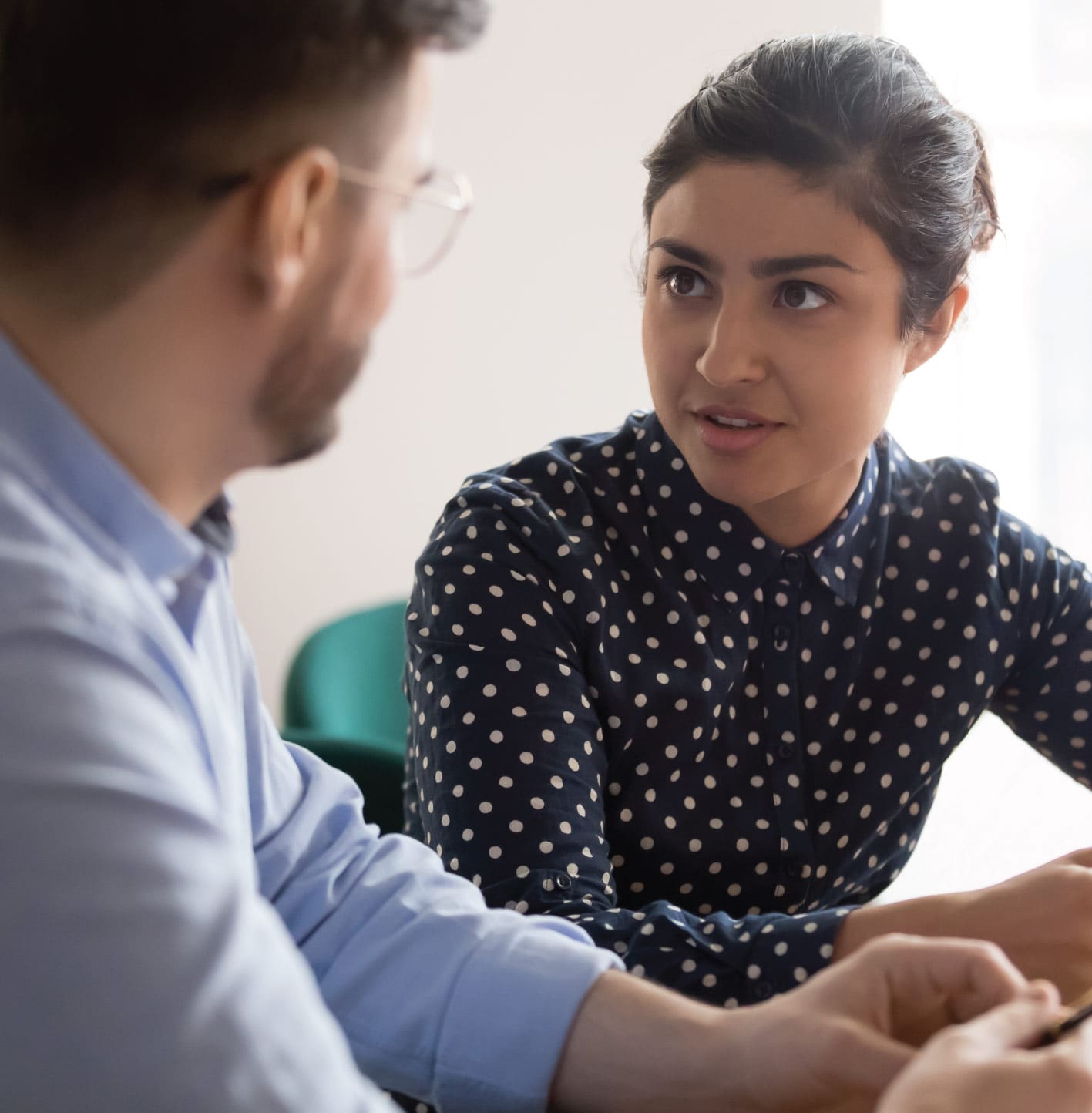 Providing
mentoring

to share knowledge and experience

When colleagues are in development roles, we'll pair them with a mentor – someone who they can chat to on a day-to-day basis to get additional support and ask as many questions as they'd like. Working together, our mentors will share their expertise with their peers, offering advice and support, helping them to refine their skills and learn more about their role and the wider business, to help with upskilling and progression.

For our mentors, this gives them the opportunity to help shape the career plans of the latest colleagues to join our Group, whilst allowing them to develop their own set of leadership skills.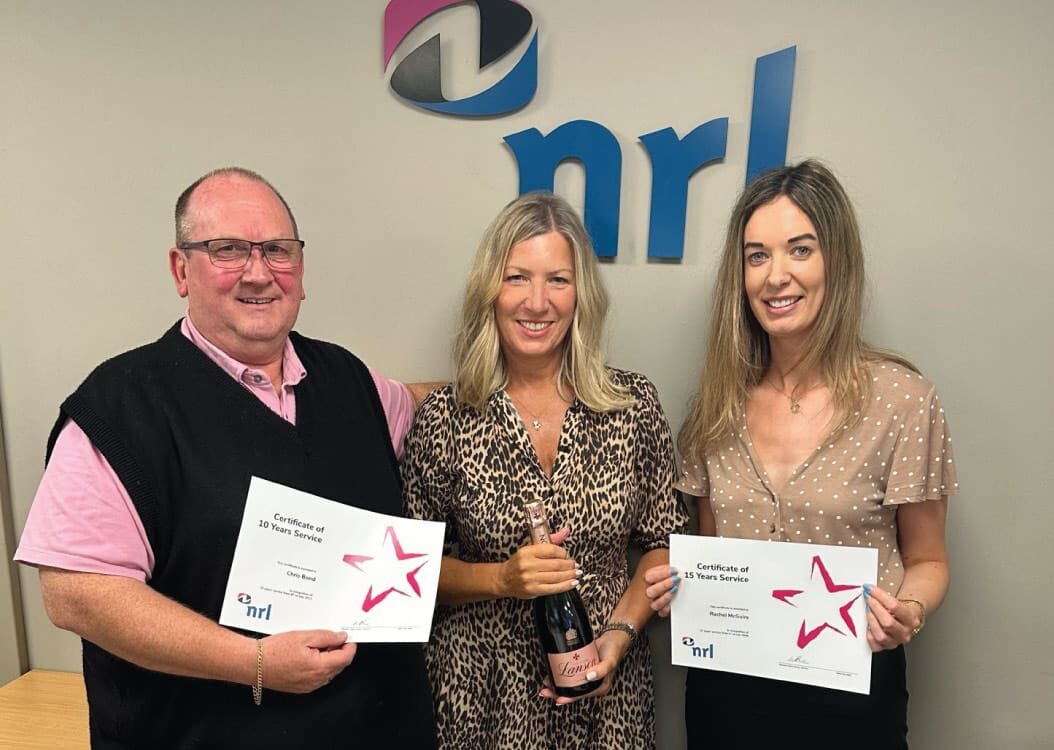 A proud long service
record
We offer this learning and development support because we believe we can provide a great workplace for colleagues to grow and advance in their careers. So it's even more rewarding to see these colleagues choose to continue to build their careers within the NRL Group, celebrate promotions and long service awards each year, and seeing colleagues reach more and more milestones.
News and
Insights
Take a look at our latest news, industry insight and expert opinions from our team.