The great oil and gas energy transition
This June marks 10 years since the NRL Group acquired Petrolic – a specialist oil and gas recruiter. It's fair to say that a lot has changed in the sector over the last decade, as operators look at how they can make their refineries and production facilities more fuel efficient and reduce carbon emissions. Whilst exploring ways to diversify their operations to develop new energy production alternatives in the race to net zero.
For colleagues Duncan Lowe, based in Woking, and Hazem Ayoub, based in Cairo, it's been great to see the oil and gas industry evolve and their legacy Petrolic business grow as part of the NRL Group.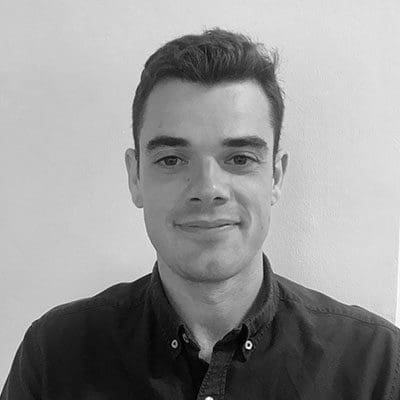 Supporting the energy transition
Team Leader Duncan initially joined Petrolic as a Recruitment Resourcer, supporting the South East team's busy roster of oil and gas clients. Over the year's he's seen the recruitment team's focus shift away from traditional oil and gas to cleaner energy, as their clients support the energy transition.
How has your client base changed over the last decade as you've expanded your focus to more energy and engineering sectors?
Our client base has expanded significantly, and we are now servicing businesses operating in offshore wind, solar, energy from waste and other renewable energy fields.
Our pre-existing clients within the oil & gas arena have also adapted to clean up the industry and we are seeing a shift in focus toward carbon capture and storage. In addition to this we are also involved in some major hydrogen projects globally.
Are you seeing more opportunities to support clients with their energy transition plans?
We are working closely with our clients to try and deliver skill sets in niche markets such as green hydrogen. This has involved casting the net wider to look to bring knowledge and experience from outside the UK. Targeting countries with more experience delivering these projects such as Australia and Germany to help our clients expand on their capabilities.
What opportunities are available for candidates looking to benefit from the energy transition?
There is a huge opportunity for experienced engineers and graduates alike to join the industry. The sheer volume of projects is creating opportunities for graduates to start their careers in the sector and advance quickly. We are also seeing highly experienced engineers operating in the oil & gas industry transition to the renewable energy sector with ease – adding a huge amount of value to their employers.
Overall, it's an exciting market with competition for skills, knowledge and experience which is always a welcoming prospect for those looking to benefit.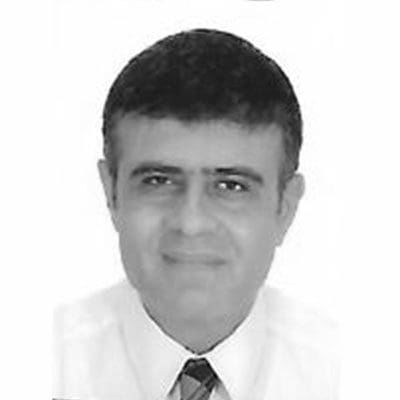 Hazem, NRL's Area Manager supporting energy and engineering clients across the Middle East and North Africa (MENA) from his Cairo base, has seen a huge change in power generation since his early Petrolic days. Now supporting some of the largest green energy projects and clients in the region, such as Ras Ghareb Windfarm and Red Sea Wind Energy, he reflects on the shift of power over the past decade.
How is the Middle East and North Africa region facing the energy transition as we all strive for net zero?
The MENA Region has seen tremendous growth in renewable energy over the last decade – the trends and opportunities are very promising. Progress needs to accelerate to meets targets, including overcoming barriers such limited financing, policy uncertainty, grid issues and skill shortages. Investment in research, education and knowledge transfer are required to develop homegrown solutions and talent. In addition to managing the continued climate change that represents a major threat to the renewable infrastructure.
Despite challenges that the MENA region is facing, it is poised to become a powerhouse of renewable energy.
Last year Egypt hosted the United Nation's COP27, what's the appetite been since then to progress with net zero plans?
Egypt has committed to reduce emissions by 33% in the electricity sector (70Mt CO2e), 65 % in the oil and gas sector (1.7Mt CO2e) and 7% in the transportation sector (9Mt CO2e) by 2030. To meet these targets, the country plans to install additional renewable energy capacities that will generates 42% of electricity by 2035.
In line with the United Nation's global impact efforts, Egypt also enhanced the adaptation component in their revised Nationally Determined Contribution (NDC), by setting more policy actions and measures across key sectors.
Is there plenty of opportunity for overseas contractors to support energy transition projects in the Middle East and North Africa?
There's a great deal of opportunity for overseas contractors in the MENA region in sectors including green hydrogen, solar PV, wind energy and nuclear power. Providing a great chance to come and take in the region, culture and people.
With the MENA region is targeting to generate more than 70GW of power from renewable energy by 2050, this is expected to create a large number of jobs in the region.
Other planned energy transition activity includes hydrogen and electric vehicles up to 30 million vehicles by 2040, and more than 60% of the total action vehicles by 2050. By 2026, the region is expected to add 33GW by installed capacity of renewable with around 26GW as utility and distributed solar PV.
Investment in the MENA power sector will exceed USD $250 billion. With USD $60 billion of power projects being developed in the Kingdom of Saudi Arabia (KSA), and USD $37 billion of power projects in Egypt. Demonstrating the wide scope for local and expat workers to gain new skills and project experience.