We're making 2021 the year of giving back
It's important to us that we're able to support those local communities where our colleagues live and whose services our clients and candidates rely on.
That's why our businesses and regional branches have chosen to join together this year to launch a year-long campaign supporting each of their local areas. Throughout 2021 our teams have chosen local charities and initiatives that are close their hearts, and are very much in need of support and awareness for the great things they do.
Meet our local charities
Supported by NRL's Heysham Recruitment team
St John's Hospice provides palliative care to patients across Lancashire, both from their hospice and at home.
Supported by NRL's Project team on Keadby 2
Local pre-school Epworth Thurlow provide a safe environment to nurture and support local children to stimulate their learning.
Supported by NRL's Woking and International Recruitment teams
Your Sanctuary supports survivors of domestic abuse in Woking and the surrounding area through a helpline, safe houses and outreach work.
Supported by NRL Non-Destructive Testing business' Ultrasonics team in Bristol
The Portishead Lions Club's HeartSafe project has been fundraising to place public access defibrillators throughout the village. Crucial funds are now required to maintain these devices.
Supported by NRL's Cairo Recruitment team
Egypt without Disease takes on important work to help develop healthcare, including raising funds for a new baby incubator unit and dialysis machines.
Supported by NRL's Sunderland Recruitment team
Grace House provide much-needed respite breaks for families in Sunderland with complex needs children.
Supported by NRL's Recruitment and Non-Destructive Testing teams in Egremont
The Great North Air Ambulance Service provides emergency air support that covers 8,000 square miles across the North East, North Yorkshire and Cumbria.
Supported by NRL's Wigan Recruitment team, Support Office colleagues and Linx business
Wigan and Leigh Hospice provides care to families with incurable illness across the Wigan borough, helping them in their time of need.
Supported by NRL's Falkirk Recruitment team
Strathcarron Hospice takes immense care to look after patients and their relatives to make the best of their final days.
Supported by NRL's Rail team in Grangemouth
Diabetes UK are leading the fight against the UK's biggest and growing health crisis.
Supported by NRL's Rail team in Barnsley
Barnsley Hospice is a charity which provides specialist compassionate care to hundreds of local people every year from all over Barnsley.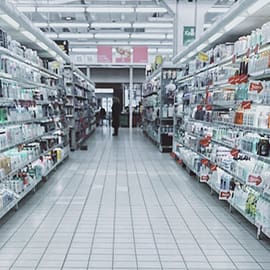 December –
Local foodbanks
During winter those less fortunate in our local communities need access to hot meals and good food more than ever, so our branches will be going together to support their local food banks.
Our 2021 calendar
To download a copy of our 2021 calendar, click on the link below.